The holidays are upon us! Lights! Music! Christmas trees! Menorahs! Presents! But as a traveler, I know that sometimes we're hard to buy for. We're always on the move, we seldom desire superfluous belongings, and we're picky about our gear. So what's to be done? Well, check out our holiday gift guide of the top ten gifts for travelers, for starters, then get shopping! And rest assured knowing that every item has been selected by travelers (that's us), for travelers (that's who you're buying for). So happy holidays and may your season be bright, your hearts be warm, and the adventures of past, present and future bring a smile to your face.



The Peak Design Slide strap and Capture Clip are excellent gifts for adventurous photographers.

1. Awesome Camera Accessories ($60)
I never travel without my camera, but the right accessories make a huge difference in how often it actually gets used (and how much of a fuss I make every time I pull it out). Peak Design makes killer camera accessories perfect for photographers on the move. If we didn't already have them, the Slide Strap and Capture Clip would be at the top of our list.
Wow Airlines is a fantastically cheap option for flights to Europe.
2. Flight to Europe ($99-$149)
No, seriously. These days it's a valid gift option. With companies like Wow Airlines offering flights for so little, why not give them an excuse to pack their bags? Reykjavik? Dublin? Amsterdam? Take your pick.
A good backpacking tent will be lightweight, durable, and pack down small.

3. A Good Tent ($200+)
And by good we mean small and light. A good backpacking tent won't be cheap, but it'll last for years and will provide shelter for hundreds of adventures. Plus, the recipient will be beside themselves with joy as they try to set it up in the living room. This Sierra Designs tent from
Campmor
might be a good place to start, plus you can get 20% off with the code MERRY.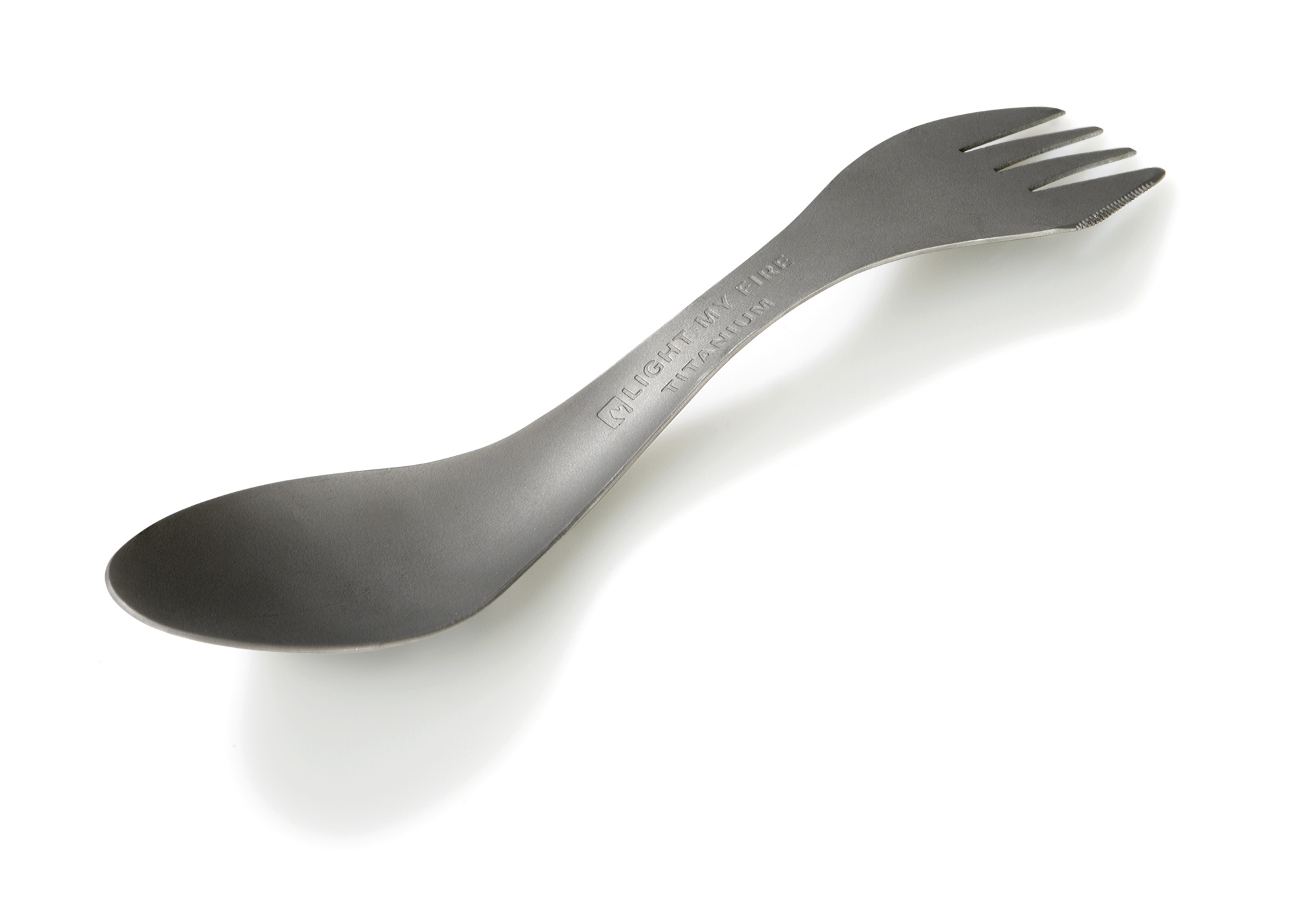 A titanium spork is small, light and might be the second handiest item in a traveler's backpack (after a towel, of course).

4. Titanium Spork ($15)
It may sound silly, but nobody will be laughing when they're eating Ramen out of a styrofoam cup in the back of a van in Australia. A titanium sporks weighs virtually nothing and allows travelers to reenergize without feeling like a neanderthal.




Travel towels pack small, dry quickly and are incomparably useful.

5. Travel Towel ($15)
A towel is a simple thing, but infinitely useful in situations other than drying off after a shower in a grungy hostel. But a microfiber version that folds up small, weighs little, and dries fast is worth its weight in gold.
Bonus points if it's got the number 42 on it.
Children's books and TV shows can be a great way to help learn a new language.
6. The Gift of Language ($10-?)
Know a traveler about to set off to Brazil or Switzerland for the first time? Get them a language learning package. Sure there are free apps, but depending on their style of learning, the recipient may appreciate a few options. Instead of just buying expensive CD's or downloads, offer a few children's books in the language they want to learn, a kid's DVD or two, and then a program like Rosetta Stone (or something cheaper), all wrapped up in one convenient package.
Solar chargers with or without a battery pack are a good way to keep devices charged while on the road.
7. Solar Charger ($50+)
Know a high-tech traveller always on the go? Keep their batteries charged with a portable solar charger that they can strap to their backpack or at basecamp. Small models are light and easy to transport and can usually charge small devices in a few hours. It's a handy tool to have when driving across the country or hiking for more than a few days.
8. Travel Magazines ($8-$15)
Travel magazines are great for inspiration and trip planning, but they do tend to take up space and require a semi-permanent address for mailing. Instead, get them a subscription to electronic versions they can read on their tablet or phone. No mailing address required. Try E-zines like Afar, NatGeo Traveler and Outside, depending on their traveling style.
We like Bill Bryson's travel memoirs for his wit and sarcasm.
9. A Good Read ($8-$15)
Whether it's meant to inspire travel, remind them of the feeling of adventure, or occupy their time on a plane or train while they travel, a few good books are rarely remiss for those with a wanderlust. Pick up travel memoirs like Aron Ralston's
Between a Rock and a Hard Place
, Jon Krakauer's
Into Thin Air
,
Innocents Abroad
by Mark Twain, or
A Walk in the Woods
by Bill Bryson. There are hundreds to choose from! No bookshelf? Get the E-book!
Knowing where you come from can determine where you'll go...literally!
10. DNA Testing ($90-$150)
No, not to prove that no matter how much they question it, you are in fact their biological parents, but as a way for your traveler to connect to their roots. Maybe there's some Danish ancestry in there or a small part of their family spent a few generations on a small island off the coast of Greece. Seeing where ancestors lived and connecting with family history as it relates to geography can inspire all sorts of new adventures. There are lots to choose from, but National Geographic, 23andMe.com and Ancestry.com all have tests you can order online that focus on people and places from $90 or so.